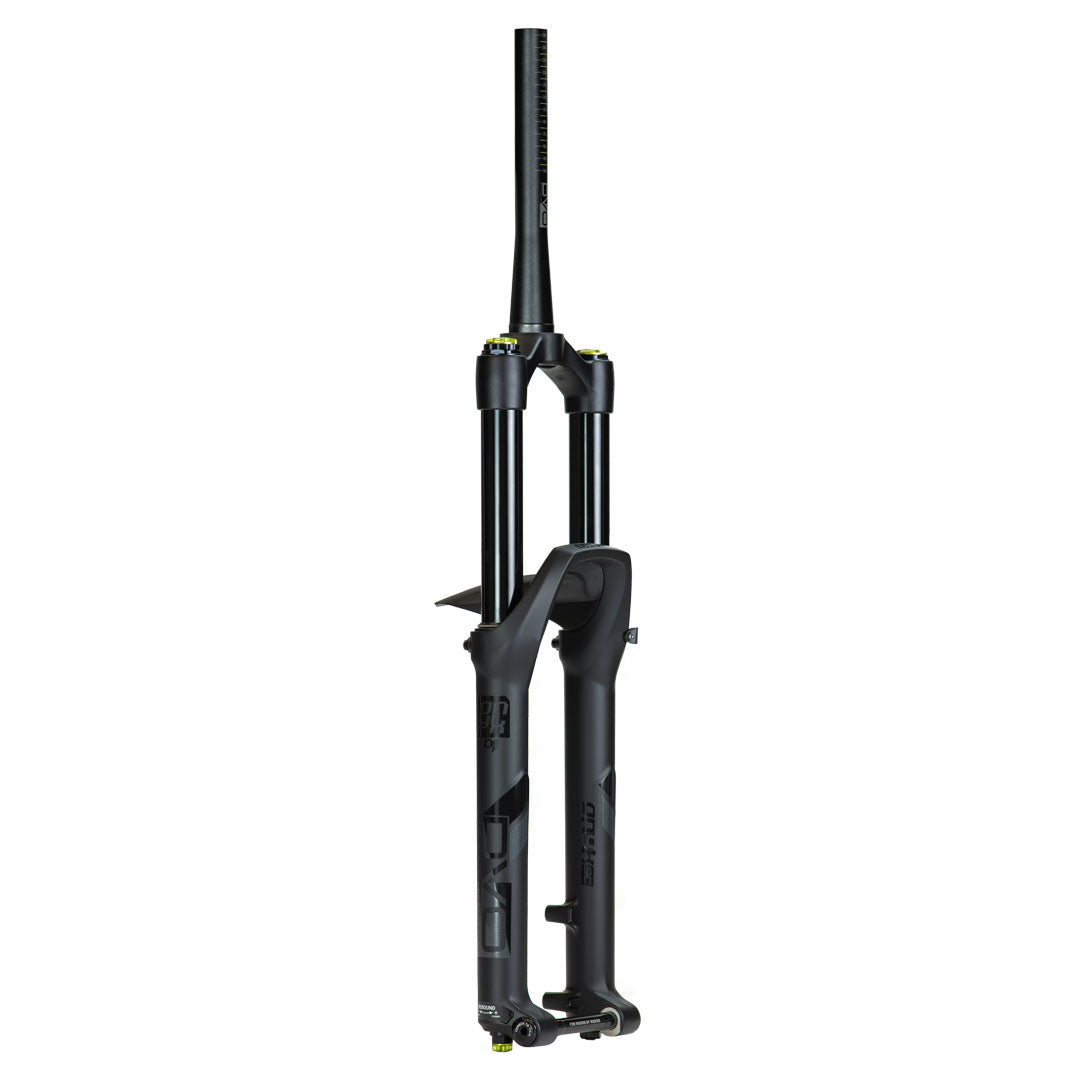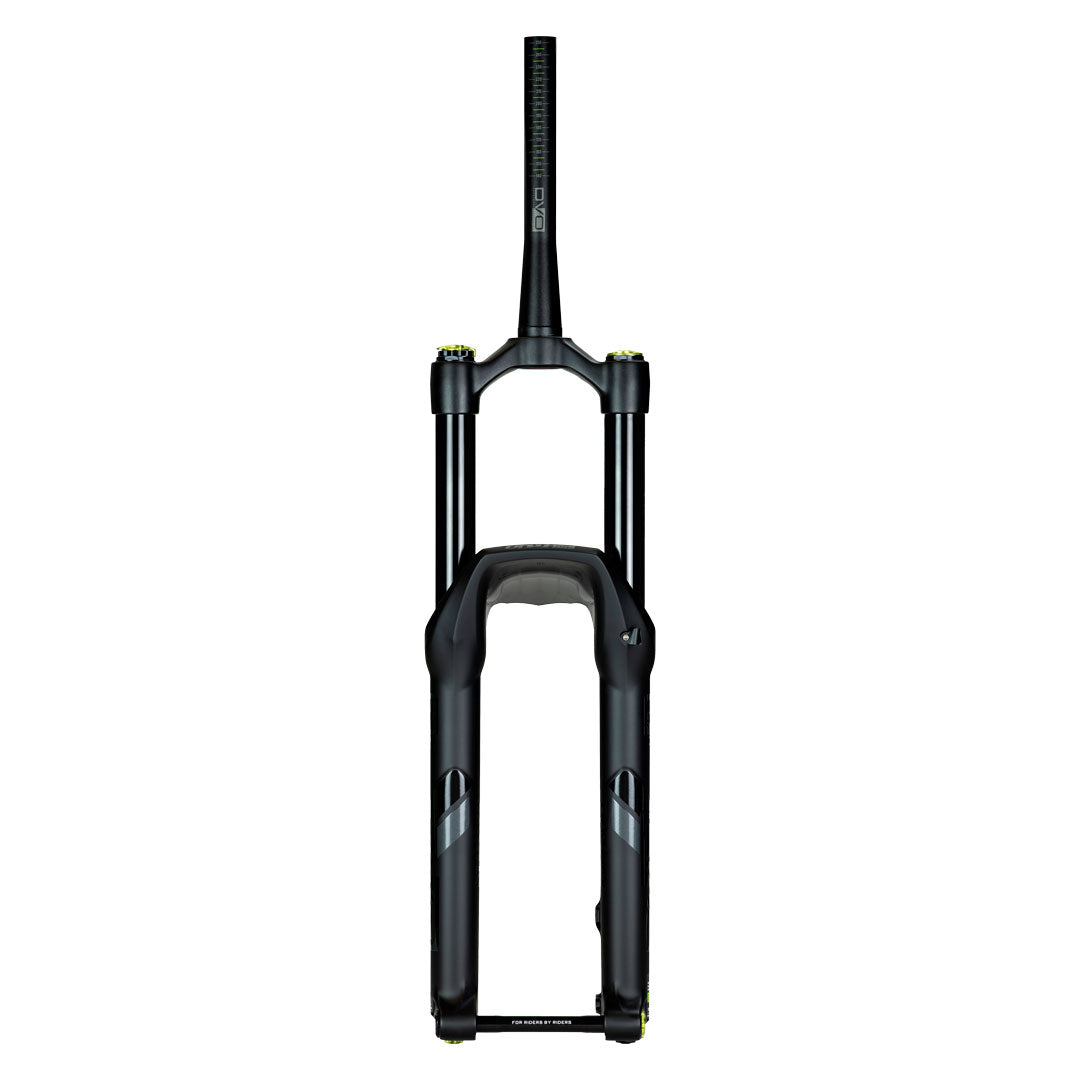 Regular price
$805.00
Sale price
$564.00
Save $241.00
/
The little brother to the Onyx DC (Dual Crown), this is the Onyx SC D1. At 180 mm of travel, this is DVO's top of the line enduro race fork. Featuring the proven D1 damper, high/low speed compression, rebound, and externally adjustable OTT. With 36 mm stanchions and DVO's stiffest chassis yet, charge hard into the roughest sections with confidence.
Six clicks of low speed compression give quick access to firming up the fork for pedalling, opening up for descending, and mid-settings for everything in between. Over thirty clicks of High Speed Compression give precise control for support on big hits. Shim stack controlled rebound that is 100% dynamic, meaning the rebound is controlled based on the speed at which oil flows through the system. The fork will react to what you throw at it and be ready for what's next.
The exclusive OTT feature really sets DVO product apart from anything else. It allows you to perfectly fine tune how the initial stroke feels without any mid/end stoke compromise. You really do get the best of both worlds.
Combining the stiff chassis characteristics with exclusive features and damping design gives DVO forks a unique ride feel unlike anything else on the market.
D1 Damper.
Compression Bladder.
OTT Off the Top Adjuster.
Shim Stack Controlled Damping.
UK Delivery
Orders Over £50 – Free (Royal Mail)
Orders Under £50 – £4.95 (Royal Mail)
FedEx £5.95
Our standard delivery time is 3–5 days. We do our very best to deliver orders within this time, but occasionally there are delays outwith our control, caused by either suppliers or couriers.
UK Bike Delivery
We offer free UK delivery on all bikes unless bought through a Ride To Work Scheme.
We don't currently deliver complete bikes outside the UK.
Custom-built bikes can be delivered in kit form (for you to assemble) – we can include shipping to your country in your quote.
International Orders
Due to the number of delivery options, the best way to get a shipping price is to add what you would like to your basket and begin the checkout. You'll be able to see the shipping price before you checkout.
Unless IOSS applies (see below) our website will remove UK VAT. You are likely to be liable for tax and duties in your delivery country.
IOSS - EU Orders Under £130
Tax and duties will be calculated at the checkout. Once you have paid 20Twenty, you will have nothing to pay in your delivery country.