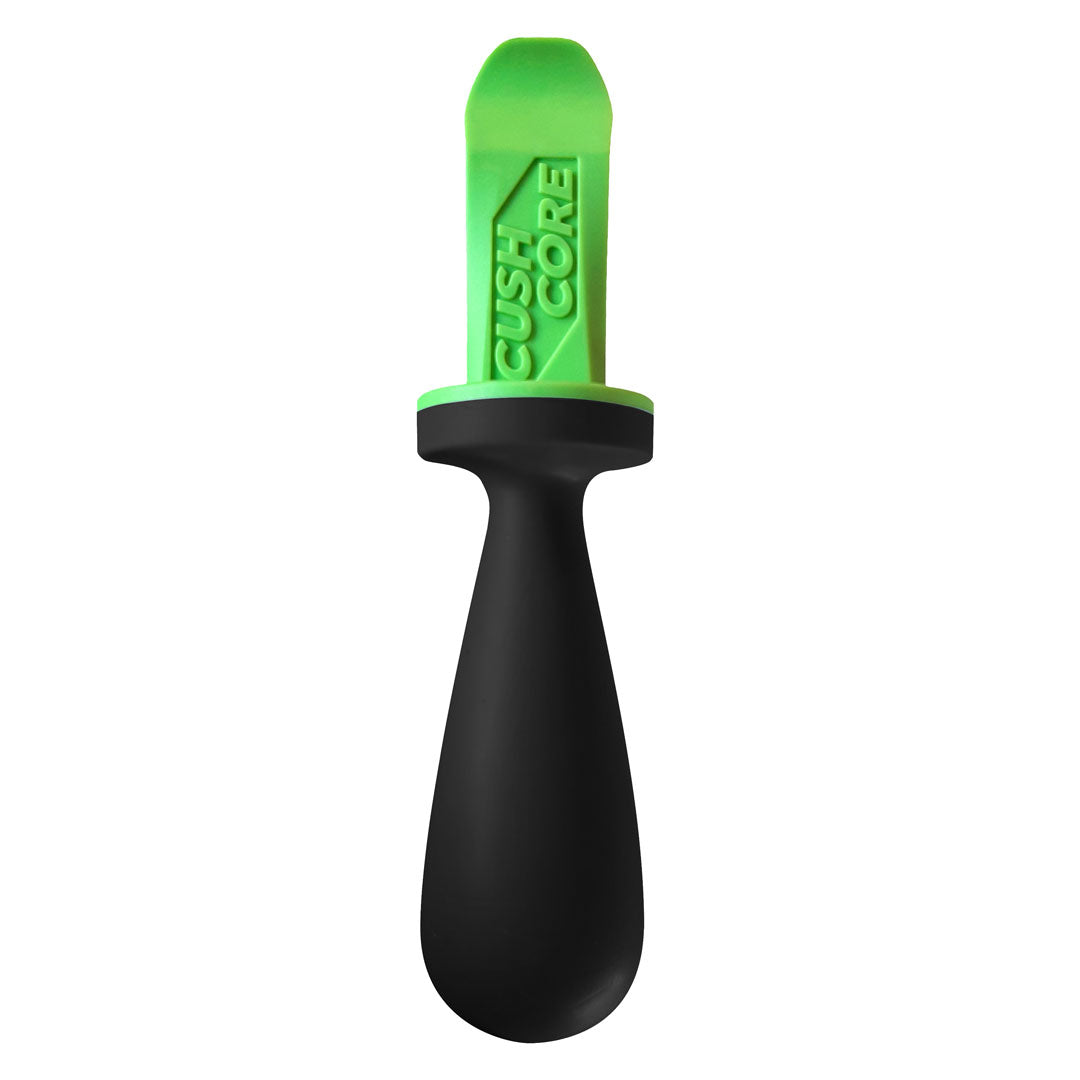 The ultimate tyre lever!
Some tyre and rim combinations can be a bit of a nightmare to fit tyre inserts to. Some tyre and rim combinations are a nightmare even before you've brought tyre inserts into the equation! This tyre lever has been specifically designed to make fitting struggles a thing of the past.
The Cushcore Bead Dropper significantly helps fit and removal of tyres with Cushcore inserts, especially pushing the bead into the rim channel. The lever features a unique thumb flange to help you apply pressure to the tyre bead.
Tough - manufacturers lifetime warranty.
Comfortable - ergonomic rubberized handle.
Durable - the heave duty plastic lever won't damage your rims.
Worth every penny to stop the skinned knuckles and swearing!
Bead Dropper Instructions
Use the bead dropper to push directly downward, dropping the bead under the CushCore insert and into the rim well.
This step will relieve tension on the bead, making installation and removal easier.
UK Delivery
Orders Over £50 – Free (Royal Mail)
Orders Under £50 – £4.95 (Royal Mail)
FedEx £5.95
Our standard delivery time is 3–5 working days. We do our very best to deliver orders within this time, but occasionally there are delays outwith our control, caused by either suppliers or couriers.
UK Bike Delivery
We offer free UK delivery on all bikes unless bought through a Ride To Work Scheme.
We don't currently deliver complete bikes outside the UK.
Custom-built bikes can be delivered in kit form (for you to assemble) – we can include shipping to your country in your quote.
International Orders
Due to the number of delivery options, the best way to get a shipping price is to add what you would like to your basket and begin the checkout. You'll be able to see the shipping price before you checkout.
Unless IOSS applies (see below) our website will remove UK VAT. You are likely to be liable for tax and duties in your delivery country.
IOSS - EU Orders Under £130
Tax and duties will be calculated at the checkout. Once you have paid 20Twenty, you will have nothing to pay in your delivery country.